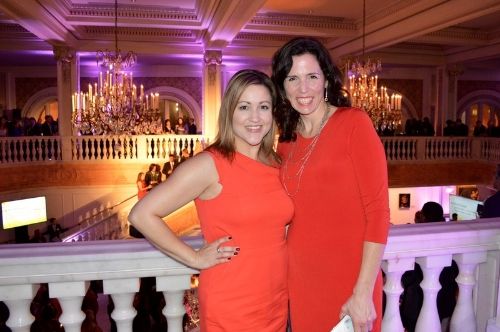 Last Saturday, nearly 700 people came together to give back to our community and support children in DC's most underserved communities.
Altogether the event raised nearly $500,000 — which surpassed last year's event by over 12,000 dollars. Media personality Paul Wharton, host of Fox 5's Good Day DC, was responsible for the first donation, a one thousand dollar lunch cooked by the man himself.

Fair Chance Executive Director Gretchen Van der Veer and Paul Wharton
This year's event honored Debbi & Ernie Jarvis for their altruistic commitment to DC's future — it's children. Debbi Jarvis, Pepco's Vice President Corporate Relations, serves on 10 non-profit boards while managing to be a loving wife and mother. Once the couple took center stage, their love for community and for each other was eliminated. Amidst jokes, Ernie Jarvis snuck in a telling line about the admiration for his partner, "My father always told me I married up…. And I really did."
Guests enjoyed the flowing libations and new hors d'oeuvre served on the hour but what really took the night was the stunning local talent.
The room fell silent for Asha Gardner as she performed her award-winning poem, "the voice." A 2014 graduate from Wilson High School, you can find her commanding the room through spoken word at local favorites like Busboys and Poets.
Overall, the energy within the walls of the National Museum of Women in the Arts was exhilarating. From live performances to meaningful stories of impact, The Butterfly Bash felt far beyond your typical fundraiser– and there's a reason for that. Across the board, the ROI of their work is undeniable. Since 2002, Fair Chance has worked with more than 100 DC nonprofits serving a collective 80,000 children and youth. Within five years of working with Fair Chance, their partner nonprofits (places like DC Youth Orchestra, The Grassroot Project, Young Playwrights' Theater and many more) had 62 percent median increase in children served.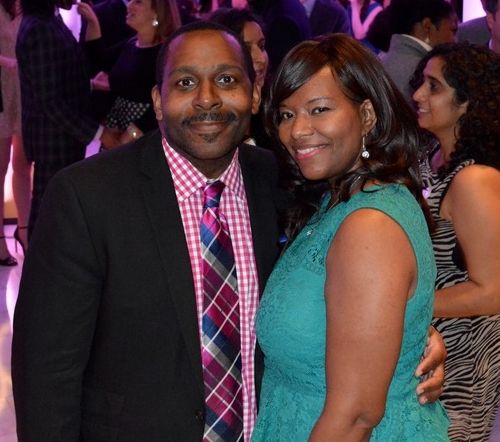 Fair Chance COO Arthur Cutler with his wife Tracy